In Memory
Doug Rerick
Doug Rerick was a 1961 Graduate of St. James High School
Douglas G. Rerick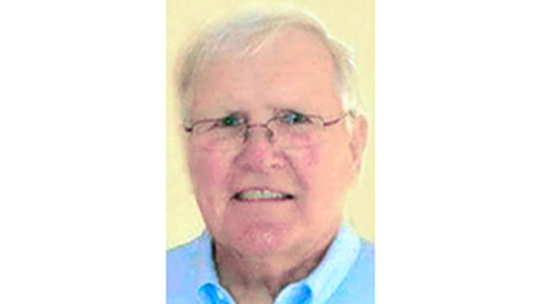 Douglas G. Rerick of Grand Forks, ND entered Heaven on Thursday February 2, 2017, surrounded by his loving family following a long battle with cancer.
Douglas George Rerick was born July 16, 1943, in Elgin TX, during World War II, the son of George A and Adelaide I (Andraschko) Rerick. He returned to Grand Forks with his family and attended St. Michael's Catholic Grade School and graduated from St. James Academy, Grand Forks in 1961. He went on to attend the University of North Dakota and graduated with a Bachelor of Accountancy degree.
Douglas married Carol C. Myhr on December 14, 1968 at St. Michaels Catholic Church, Grand Forks. They were married almost 50 years. He was employed with Gold Bond Stamp Company in Minneapolis, MN and later as Regional Operations Manager for Simplot Soilbuilders Inc. in Grand Forks for over 30 years. Doug was a kind hearted and special man with deep spiritual beliefs. He was forever a loving and dedicated husband, father, and grandfather.
He was also known as a dedicated teammate and skilled left handed pitcher, playing AA Fastpitch Softball in several states and Canadian Provinces. If there was a ball game, be it in the backyard with his children and grandchildren or a major tournament somewhere, he was there playing ball. He also loved to watch wildlife while on his long daily walks. He will always be remembered for his unconditional love, his kindness, and selflessness. He was truly our angel and our precious gift from God, a true role model of what a husband, father, and grandfather should be. He was a member of St. Michael's Catholic Church in Grand Forks, where his family has been continuous members for over 110 years.
He will be deeply missed by all.
He is survived by his wife, Carol Rerick, Grand Forks, ND; his sons, Thomas (Cindy) Rerick, Grand Forks, ND, Mike (Jodi) Rerick, Fargo, ND; his daughters, Dr. Kelly (Dale) Kadlec, Fargo, ND and Patricia (Robert) Heidt, Grafton, ND; mother-in-law, Bertha Thompson; a brother, Timothy Rerick, Grand Forks, ND; sisters, Mary Pat ( Mrs. Duane) Cariveau, Elizabeth (David) Haney and Nancy (Dan) Jorgenson, all of Grand Forks, ND; 18 grandchildren, George and Joe Rerick, Christopher, Amanda and Nathan Kadlec, Easton, Drew and Sophie Rerick, Torin, Aidan, Rylan, Jameson, Vivienne, Garen, Gentian, Julia, Alyssa and Luke Heidt; very special brother-in-law and sister-in-law, Lauren and Helen Ike; numerous cousins, uncles, aunts, nieces and nephews and his beloved dog, Rocky.
He was preceded in death by his parents and a brother-in-law, Duane Cariveau.
Mass of Christian Burial: 11:00 a.m. Monday, February 6, 2017 in St. Michael's Catholic Church, Grand Forks, ND.