In Memory
Dave Munro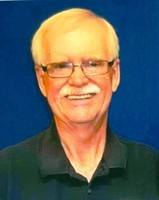 Age 74, passed away on February 18, 2018 after a brief battle with pancreatic cancer.
Preceded in death by his parents, Dougald & Amy; sister, Lois. Survived by loving wife of almost 54 years, Judy; daughter & son-in-law, Rhonda & Jeff Habel; granddaughter, Rebecca; sister, Cathy (Lyle Lunde); brothers-in-law, John Hennessy & Roger Johnson (Stephanie); nieces & nephews; many dear friends; and dog, Gus.
Dave worked for MNDOT for the majority of his career. After retiring, he and Judy were snowbirds in Sun City West, AZ, where he loved morning walks with Judy, his church, New Hope Fellowship, playing ping pong regularly with friends, David & Dennis, and volunteering.
A service will be held on Monday, February 26th at 11AM at Crossroads Church, 4100 Lexington Way, Eagan, with a visitation starting at 10AM.
He is missed very much!