In Memory
Jack Dencker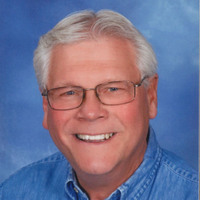 Jack B. Dencker, 78, Grand Forks, ND, passed away, Tuesday, October 12, 2021 at Altru Hospital of Grand Forks.
John Barton Dencker was born March 15, 1943 in Grand Forks, the son of Fred and Florence (Johnson) Dencker. He was raised and educated in Grand Forks and graduated from Central High School. He began working for his Grandfather's Construction Company, learning the Masonry trade. Jack became a partner in L & L Masonry in 1974 and retired in 2011. With more than 50 years in the construction business, Jack will be remembered in brick and stone throughout the Grand Forks community. Jack held strict standards for his employees and their work. However, he believed in people and was a mentor to several who later became successful in the construction industry.
Jack enjoyed softball, curling, golf and time at his lake home on Gull Lake near Bemidji, MN. He had a great love of animals, especially his "office cats" Tom and Jerry. He also enjoyed telling a story from his childhood or of someone he met during his long career.
Jack married Carol Dawes on December 30, 1961 and loved her dearly for more than 60 years. She survives along with children Julie Baily, Kelly Dencker and John Dencker; grandchildren, Maya Niece, Jack Baily, Emily Dencker and Jordan Baily; and sibling, Lori French.
Memorial services will be: United Lutheran Church on Monday October 18. Visitation 10:00am-11:00am. Services at 11:00am. Arrangements are with Amundson Funeral Home, Grand Forks, ND.