In Memory
Sandy Schwartz (Abbott)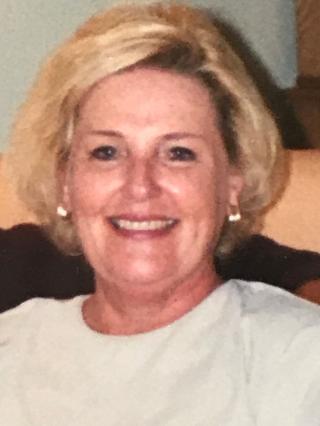 Sandra Faye Abbott
Sandra Faye (Schwartz) Abbott was born August 12, 1943 in Grafton, North Dakota to Leonard and Irene (Biliski) Schwartz. In 1946, she moved with her family to Grand Forks, North Dakota.
She graduated from Grand Forks Central High School in 1961. She attended Concordia College in St. Paul, Minnesota from 1961-1963. In 1965, she graduated from the University of North Dakota with an elementary education major and a music minor.
Sandra taught at Lewis and Clark Elementary School in Grand Forks, North Dakota from 1965-1969. On June 16, 1968, she married the love of her life, Gerald Abbott. In 1973, they moved to St. Cloud, Minnesota. In 1978, they moved to Bemidji, Minnesota. She was a substitute teacher for the Bemidji ISD for 21 years.
Sandra had a lifetime love of music. She taught and performed in music nearly all of her adult life. She loved to sing and play the piano at every opportunity, often entertaining guests in her home with a concert. Sandra composed and performed original songs for all of her grandsons' baptisms.
In 2014, Sandra and her husband moved to Austin, TX to be near her daughter and her family. Sandra was a woman of strong faith. She was a longtime member of Trinity Lutheran Church in Bemidji, Minnesota and was currently a member of The Lakeway Church.
Family was the center of Sandra's life. She was a very loving, nurturing mother who was fully devoted to her children and grandchildren. She brought a sense of fun and excitement to the most mundane situations and was a fabulous story teller. She was an avid reader and loved to watch old movies.
Throughout Sandra's illness, it has been very difficult to see a formerly vibrant, strong, intelligent woman slowly slip away. We rejoice in knowing that she is now experiencing complete peace and joy in Heaven. We miss her very much but know that she lives on in all of our beautiful memories of her. We thank God for using her life as a blessing to all who knew her.
She is survived by her husband of 52 years, Gerald Abbott, her daughter Andrea Bieberich (Mark), her son Jared Abbott (Anne Pitts) and four grandsons (Sam Bieberich, John Bieberich, David Abbott, and Andrew Abbott). She has one brother, Jon Otto, and several nieces and nephews.
The family wishes to thank the caregivers who provided her with love and comfort over the last two years, they became family to her. A private graveside service will be held at a later date in Bemidji, Minnesota. Memorials may be sent directly to The Lakeway Church in Lakeway, Texas or Trinity Lutheran Church in Bemidji, Minnesota.