In Memory
Duane Kelly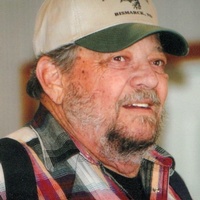 Duane L. Kelly, 75, Forest River, ND, died Thursday, March 14, 2019 in his home.
Duane was born September 20, 1943 in Grand Forks, ND, the son of Leonard and Annabelle (Mullan) Kelly. He graduated from Grand Forks Central High School in 1960. Duane enlisted in the U. S. Navy and then he enlisted in the U. S. Air Force and was a gunner on a C130 during Vietnam. He retired from the Air Force in 1985 at Tucson, AZ where he lived for 13 additional years before moving to Forest River, ND.
Duane enjoyed hunting, gardening (watching the corn grow) and reading western books. Every day he would take his beloved dog, Sammi, for a drive.
Duane married Laverne Larson on December 31, 1975 in Grand Forks. She survives along with his children, Jackie (Joey) Rodriguez, San Antonio, TX and Stuart Kelly, Minot, stepson, Thomas (Sue) Schmitt, Mekinock, four grandchildren; mother, Annabelle, Grand Forks; sister, Patricia, Grand Forks.
Duane was preceded in death by his father, and by a brother, Charles.
Memorial Services will be 11:00 AM Wednesday, March 20, 2019 at Amundson Funeral Home of Grand Forks. Visitation will be for the hour before the service in the funeral home. Military honors will be provided by the Manvel American Legion and the U.S. Air Force.